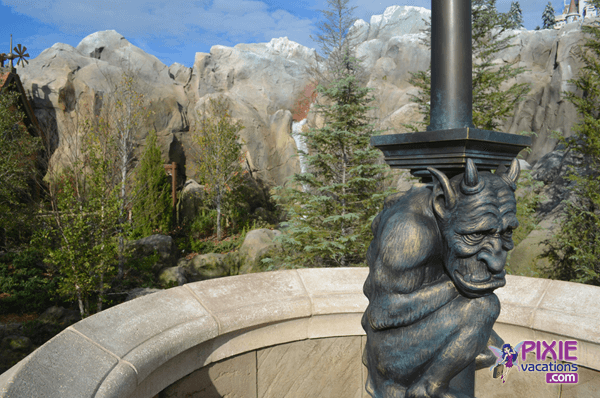 Podcast: Play in new window | Download
Subscribe: Apple Podcasts | RSS
Mouse Chat Heads to Walt Disney World for the New Fantasyland Media Event.
We are back from a jammed packed three days at the Walt Disney World New Fantasyland Press Event.
The Magic Kingdom has basically doubled the size of Fantasyland with the largest expansion in history for the park.
There is so much to experience. Let's start with Enchanted Tales with Bell. Lauren shot a quick video, yes we need to still give her some tips on video taping.
There were so many great photo opportunities. We have been posting loads of photos from the New Fantasyland on our Mouse Chat Facebook page, also we have a bunch of really cool 360 Circle Vision images from all over Disney World.
New Fantasyland Tips:
Fast Passes for the Little Mermaid Attraction is temporarily by Mickey's PhilharMagic.
Get into the Magic Kingdom at rope drop (right when it opens) and head to Enchanted Tales with Bell.
Get a Little Mermaid Fast Pass but also experience the stand by que.
Book Be Our Guest for dinner with your travel agent well before going to Disney World.
Lisa did an interview as the Fairy Godmother at the New Fantasyland and covered what you MUST SEE when taking the family to this new land.
If you could not make the Grand Opening we got some great front row footage of the grand opening ceremonies.
You can see the video in HD on our Mouse Chat YouTube Channel.
You can see photos of the Fantasyland event, EPCOT Test Track, and Splitsville here on our Facebook photo gallery. Of course with the holidays we even tossed in some Christmas photos from around Walt Disney World.
We have several shows coming out over the coming weeks to fit it all in, so be sure to listen next week for a review of the reimagineered Test Track at EPCOT and also for our Splitville experience at Downtown Disney.
Here is how to contact us here at Mouse Chat:
How to contact us at Mouse Chat:
You can email questions and comments to the show at: Comments@MouseChat.net
Media and Press can also contact us at Comments@MouseChat.net
If you like our show, please let your friends know about us.
Please join us by listening to our show at MouseChat.net or by downloading and subscribing to Mouse Chat on
iTunes. If you subscribe to our Disney Podcast on iTunes you can schedule it to update your player so you will never miss a show.