Disney World Holiday News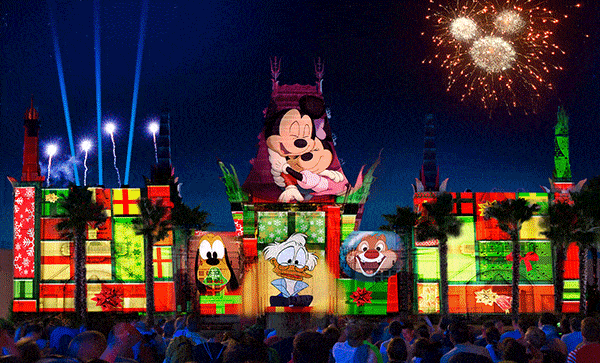 Jingle Bell Jingle BAM show opens at Disney Hollywood Studios to rave reviews
Runs until December 31st at Disney Hollywood Studios.  This holiday show is on and around the Chinese Theater.  The show runs pretty much every night during the holidays.
There is also a holiday party for $59 per adult $39 per person which is a nice way to experience the Jingle Bell Jingle BAM show.  We will be going to the Jingle Bell Jingle BAM show in a few days and will let you know what we think.  Early reports are that the show is wonderful.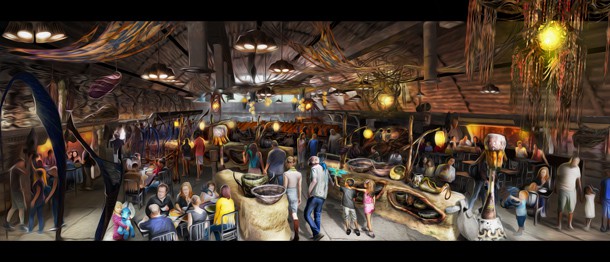 Avatar Land Opening Summer 2017
Yes, Avatar is almost here!  Avatar opens in Disney's Animal Kingdom Park in the Summer of 2017.  There are two E ticket rides.  The flight of passage is a 3d ride that allows you to ride a banshee.  There is also a river ride that sounds perfect for families that lets you explore the world of Avatar.  Avatar will really make Animal Kingdom a nice park for the evening and night time.  There are is also a new restaurant, Satu'li Canteen, which is the main dining establishment for Pandora and new shops too.
Update River of Light cast member previews are happening now!  So will River of Light be opening soon to the public?
New Magicbands are here
Disney World has new Magicbands that look more like a watch in size and style.  The new Magicbands have an icon or puck in the center that can be removed with a small screwdriver.  The new design allows you to use the Magicband like a fitbit.  So you can use the icon FRID part in a key chain, a purse hanger, a clip, etc.  This opens the possibilities of the Magicbands to wear them many different ways.
Disney World adds cabanas to the Magic Kingdom
You can rent a cabana at Walt Disney Worlds Magic Kingdom for the day.  The Magic Kingdom Cabanas are located in Tomorrow Land and have modern furnishings inside put the outsides are white temporary party tents that you might se at an outdoor wedding.  The Disney cabanas really do not fit into the Tomorrow Land theme and I hope are a test run.  Please listen to our Mouse Chat podcast for what's included in the Cabana rental and the cost.  You do get a bunch of nice extras when renting a cabana.
Our feelings are mixed on these cabanas.  I'm sure time will tell if these are going to stay or not.
Epcot will host a new festival in January 2017 – International Festival of the Arts.
The festival is Jan 13 – Feb. 20, 2017 on Friday – Mondays – six weekends only.  This festival celebrates the arts.  There will be concerts, plays, art and more.  The Festival of the Masters at Disney Springs is no longer happening so this appears to be a more in-dept replacement now at EPCOT.
Tiana's Riverboat Party starts at the Magic Kingdom. 
This riverboat party / ice cream social is $49 for adults and $29 for kids.  You arrive at the riverboat in Liberty Square 45 minutes before the parade for an ice cream party.  You get to watch the Festival of Fantasy Parade from the riverboat. You also get to go to Tom Sawyers Island with Tiana.  This is brand new and we have not done this experience so please post your comments here and on our Mouse Chat facebook page.
We are meeting up at Walt Disney World December 3.  We can't wait to see you so please sign up for the Mouse Chat Meet Up here, It's Free.
Join us on Facebook, Twitter and Instagram.
Mouse Chat Facebook
Mouse Chat Instagram
Mouse Chat Twitter
We would love to hear from you. Is there something you want to know about Mouse Chat? Please leave a comment.
Please join us by listening to our show at MouseChat.net or by downloading and subscribing to Mouse Chat on
iTunes. If you subscribe to our Disney Podcast on iTunes you can schedule it to update your player so you will never miss a show.