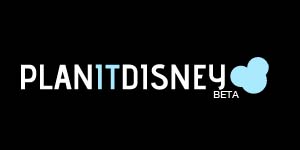 Podcast: Play in new window | Download
Subscribe: RSS
Mouse Chat Disney podcast –
Our Special guest this week is Josh from Plan It Disney. You may remember e-ticket for your iPhone. That was one of Josh's creations and now he has built a brand new application to help you budget, plan, and book your next Disney World or Disneyland vacation. You can get Plan It Disney for free at www.PlanItDisney.com
Also FREE Dining is Here. We told you on a previous show that we thought it was coming soon, and here it is.
Here are the dates that you can eat for Free At Disney World:
Booking Window:
May 2 – Aug. 27, 2011
Travel Window:
Aug. 28 – Sept. 24, 2011
Please send in your Disney questions for our listener question show next week. You can email those to: Comments@MouseChat.net
If you like our show, please let your friends know.
You can email questions and comments to the show at: Comments@MouseChat.net
You can also attach an audio question to your email so we can play them on the show.
Please join us by listening to our show at MouseChat.net or by downloading Mouse Chat from
iTunes.