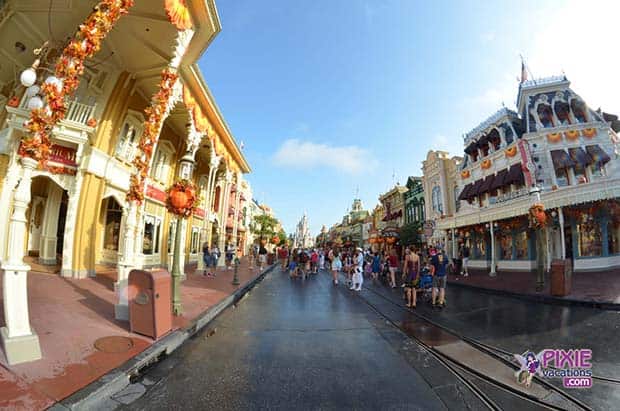 Disney World Budget Busters
A Walt Disney World vacation can add up, but fear not, we have ways to save money on your Disney trip.

Booking Full Price – You almost never have to pay a full price rate for a Walt Disney World Resort.  So be sure to check your dates, check back for discounts after you book, and look for specials like Disney free dining.   Now of course if you are going for Christmas or high season, discounts can be hard to find.  We also recommend booking with an authorized Disney vacation planner that will check to make sure any specials that come out can help you save money.
Check the weather – If you come to Walt Disney World unprepared you can get caught having to but sweaters to stay warm or rain gear to keep dry.  Outfitting a family of four with sweatshirts at $50+ each adds up really fast.
Paying extra for a view – Make sure you understand what you are paying for when upgrading to a room with a view.  If you are at a Disney Value Resort a view really is not ideal.  You only see the view when you walk out your door.  A pool view means you will be close to the pool, but if you don't want to be that close to the pool late night action it might be a deterrent.  Now a view is nice in a Disney deluxe resort where you get a patio and a view that you can enjoy.   Enjoy a savanna view at Animal Kingdom is so exciting when you can see animals roaming over a morning coffee.
There are also some great things you should consider splurging on at Walt Disney World.  To get the full list of ways to save on your Disney budget and also the best splurges, please listen to our Mouse Chat podcast.
Listen to our full Mouse Chat show here for Disney budget saving tips.
Podcast: Play in new window | Download
Subscribe: RSS
Follow us and meet other Mouse Chatters
Join us on Facebook, Twitter and Instagram.
Mouse Chat Facebook
Mouse Chat Instagram
Mouse Chat Twitter
We would love to hear from you. Is there something you want to know about Mouse Chat? Please leave a comment.
Get Free Mouse Chat Swag
We would love to send all Mouse Chatters some Mouse Chat swag but we only have so much to go around. Please post a comment, tip, review, or just join in the conversation below in the Comments section at the bottom of this podcast page. We will pick one comment a week and announce it on Mouse Chat and send you some cool Mouse Chat swag sure to impress your friends.
How to contact us at Mouse Chat:
You can post questions and comments to the show below in the show comments or on our Mouse Chat Facebook page.
Media and Press can also contact us at Comments@MouseChat.net
If you like our show, please let your friends know about us.
Please join us by listening to our show at MouseChat.net or by downloading and subscribing to Mouse Chat on
iTunes. If you subscribe to our Disney Podcast on iTunes you can schedule it to update your player so you will never miss a show.