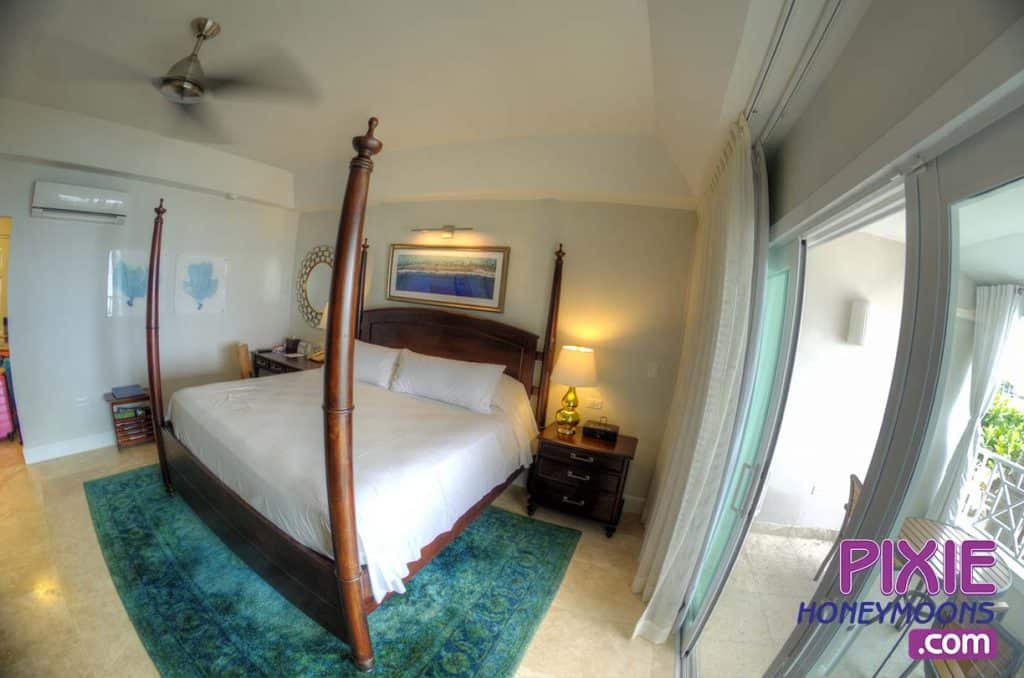 All-Inclusive Resorts in Jamaica – Which one to choose
We spent 7 full days in Jamaica so we could stay, play, and dines at all of the Sandals and Beaches Resorts.

If you are planning a wedding, honeymoon, on all-inclusive vacation we just toured them in Jamaica and are happy to help.  In fact we have a full Sandals, Beaches, Rui, and Couples and Azul resort reviews.

Sandals Resorts
I want to first start with Sandals Resorts (couples).  These resorts are for parties of two, no kids.  If you have not been to an all-inclusive resort here is what comes with it.  I like Sandals Resorts because the service and resorts are fantastic.  I know what I am going to get and the resorts are consistent across all properties and islands.  Some all-inclusive resorts are just spring break hang out with watered down free drinks, not Sandals.  Sandals Resorts set the bar in my opinion for all-inclusive resorts.  I'll speak to Sandals resorts mostly in this post as it has the most inclusions.  All water sports except motorized water sports are included.  If you want to sail, paddle board, go on the glass bottom boat, go snorkeling, take a tub ride, it's included.  Drinks are included and they have top shelf liqror.  wine, beer, specialty drinks, you are set.  Tips – included.  If you have a butler I would tip them, but all other tips are included.  There is even scuba diving.  Want to have free golf lessons for your kids?  It's included at some Sandals properties.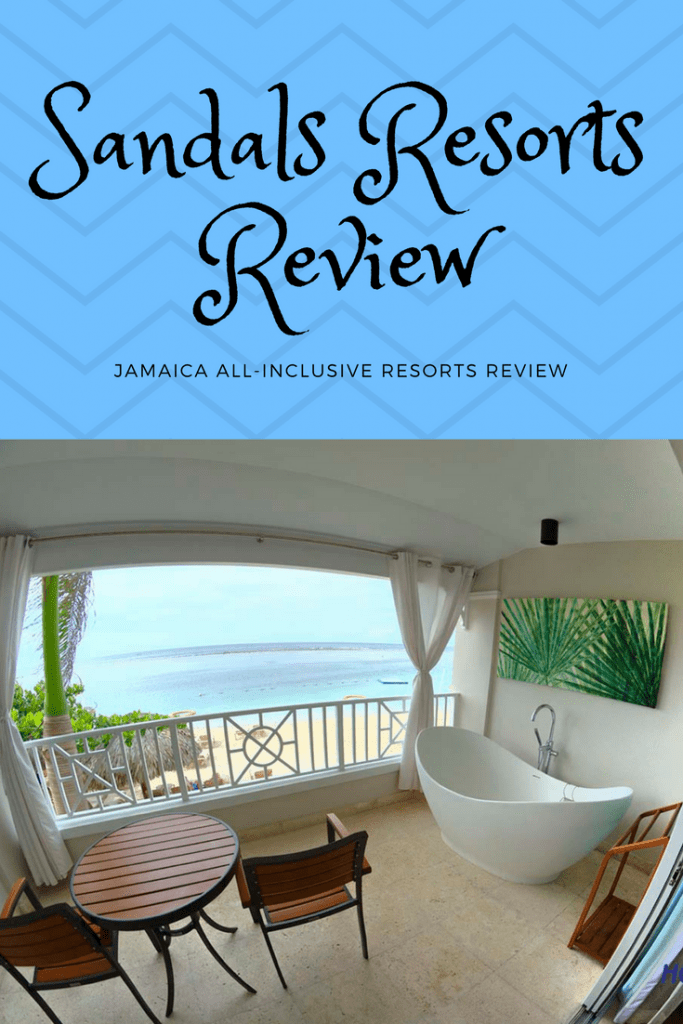 I literally bring some money to tip the drives and then my wallet goes in the safe and I don't touch it until I head home.  All-Inclusive at Sandals and Beaches Resorts IS All-Inclusive.  I like this because it helps me budget my vacations and I can eat, drink and do what I want.
There are loads of Sandals Resorts in the Caribbean and we have been to most of them.  There are three Beaches resorts and we have been to two of the three as of this post and will be at the third one later this year.
For Sandals Jamaica I am putting together a quick bullet-ed list for you.  This is what I recommend each Sandals Resort for.  Please listen to the Sandals Podcast.  On the podcast we cover each resort in detail.  So load up the podcast on your mobile device and on the way to work or while exercising listen to our full Sandals and Beaches Resort show.
Sandals Montego Bay – Fantastic for a quick get away as it's 5 minutes from the airport.  Escape Winter and jump off your flight and be on the beach moments later.
Sandals Royal Pacific – Looking for the romance of a private island or a bungalow over the water?  Royal Caribbean has this and so much more.
Sandals Inn – Want that all-inclusive vacation but on a lower price point.  Sandals Inn has what you are looking for and you get a free shuttle to two other Sandals Resorts so you can play at all 3.
Sandals Negril – Amazing honeymoon sunsets on the famous 7 mile beach.
Sandals South Coast – Away from it all with the most private beach and surrounded by mountains.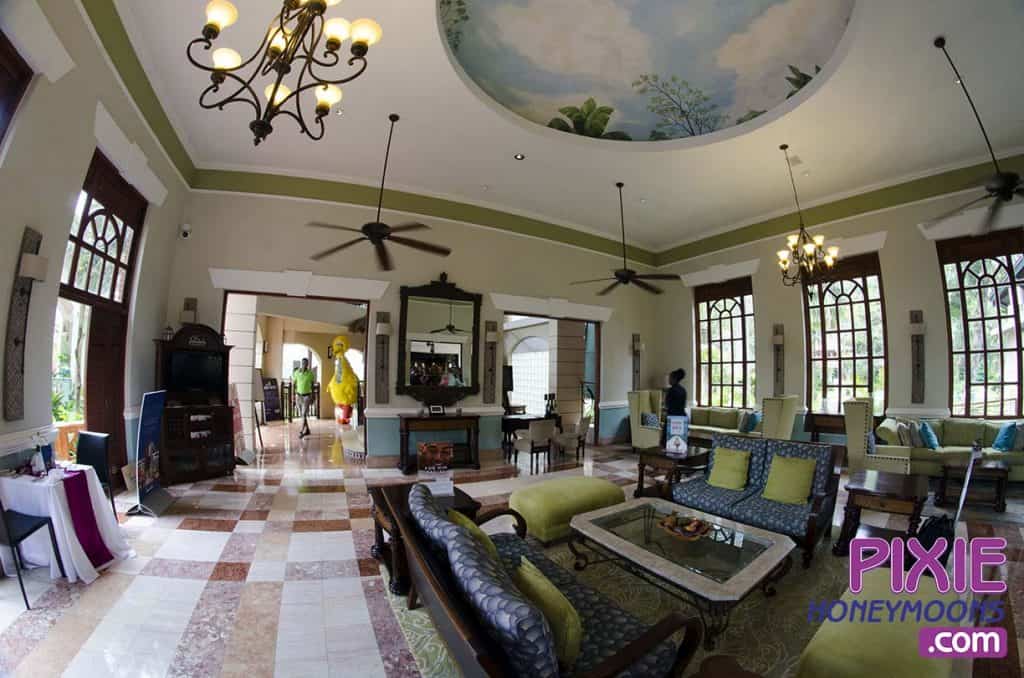 Beaches Resorts
If you are looking for a family all-inclusive resort then I would recommend Beaches Resorts.  The two Beaches resorts in Jamaica are very nice.  If you are looking for a Beaches Resort at a value price point and also close to all the attractions like Dun River Falls, the Dolphin Encounter, etc. then Beaches Ochi Rios in Jamaica is a perfect fit.  If you want the famous 7 mile beach then Beaches Negril is what I would recommend.  Also Beaches Negril is 5 minutes away from Sandals Negril so this is nice for a wedding.  The families can stay at Beaches Negril and the bride and groom can stay at Sandals Negril.
Please listen to the full Sandals Resorts all-inclusive podcast here:

---
Free at Walt Disney World
Get our list of things you can do for free at Walt Disney World.
We have a long list of Disney World freebees. These are tips and free extras that we have gathered from our years of Disney World experience. And the list also Free and we will rush it to your in box! Please click the button below to get your list of Free things to get and do at Walt Disney World.
---
Join us on Facebook, Twitter, YouTube, and Instagram.
Join Mouse Chat Facebook
Mouse Chat Instagram
Mouse Chat Twitter
Watch Mouse Chat YouTube
We would love to hear from you. Is there something you want to know about Mouse Chat? Please leave a comment.
Please join us by listening to our show at MouseChat.net or by downloading and subscribing to Mouse Chat on
iTunes. If you subscribe to our Disney Podcast on iTunes you can schedule it to update your player.