Should you plan a Summer Disney World Vacation?
Disney World in the Summer has some surprising changes

Disney World Dining at hard to get Disney World restaurants has actually been easier to get during the Summer.  So you can experience the best Disney World Restaurants now during a Summer vacation.  This also goes for Disney FastPasses.  With just three weeks notice before our Summer vacation to Walt Disney World we got all the FastPass+ reservation we wanted.  Normally these are booked up 60 days in advance. We are not sure if every Summer going forward will still have low Disney World crowd levels in the parks, but right now it seems to be the trend.  So take advantage of this in 2017 and plan a Disney World Summer vacation.
Brazilian tour groups seem to be non existent.  There were no large tour groups of 75 kids this year in July and August.  There are small groups of kids but they are not loud and they have been polite in line.  With the Olympics this year park attendance at Disney is very light.  We expect Brazilian tour groups to pick up next Summer but not by much.  Brazil's economy is not doing well and this could affect the tour groups in 2017.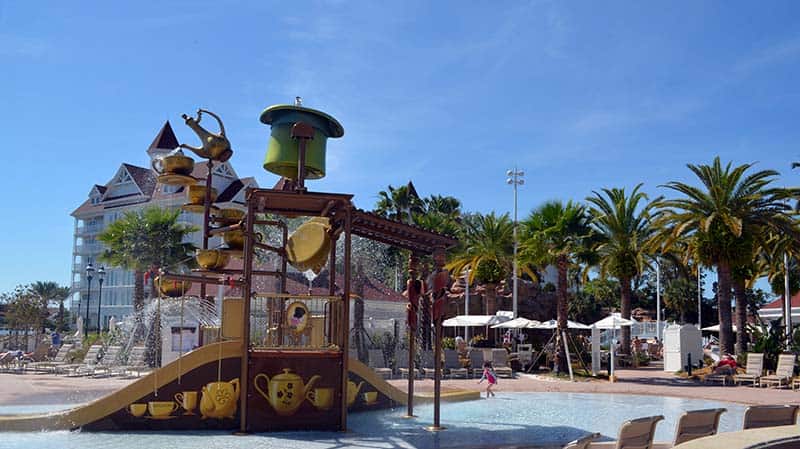 Summer at Walt Disney World is hot, but the parks at Disney World are open longer.  You can go to the Disney parks when they open, take a break during the hot mid day hours and come back at night.  This allows you to enjoy your resort and escape the heat.  Also with shorter Summer Disney World lines, you can get in loads of rides.  Also remember each day it usually rains for an hour or so in the afternoon in Florida during the Summer.  So prepare for Summer showers at Disney World
Avoid the heat at Disney World During the Summer.  The Disney water parks or your Disney resort pool are great options at Disney World during the Summer.  It's too cold other times of the year to enjoy the Disney Water Parks and Resort pools.  The lines at the Disney Water Parks are also not bad and it's very enjoyable.  Be sure to ask about adding the Disney Water Park Fun and More option to your park tickets to save some money.
Follow us and meet other Mouse Chatters
Join us on Facebook, Twitter and Instagram.
Mouse Chat Facebook
Mouse Chat Instagram
Mouse Chat Twitter
We would love to hear from you. Is there something you want to know about Mouse Chat? Please leave a comment.
Please join us by listening to our show at MouseChat.net or by downloading and subscribing to Mouse Chat on
iTunes. If you subscribe to our Disney Podcast on iTunes you can schedule it to update your player so you will never miss a show.
Podcast: Play in new window | Download
Subscribe: RSS