Disney Photography tips
We often get asked about the best places to take photos, photography tips and also about Disney's Photopass.  Sharpie and I put together a special show all about photography so you can make the most of your Disney vacation and come home with fantastic memories.
First, for inspiration, take a look at our Mouse Chat Instagram account.  On our show we will cover how these photos were taken so you can up your photo game.  I have also included a few posts from our Mouse Chat Instgram account to you can get some ideas and inspiration for your vacation photos.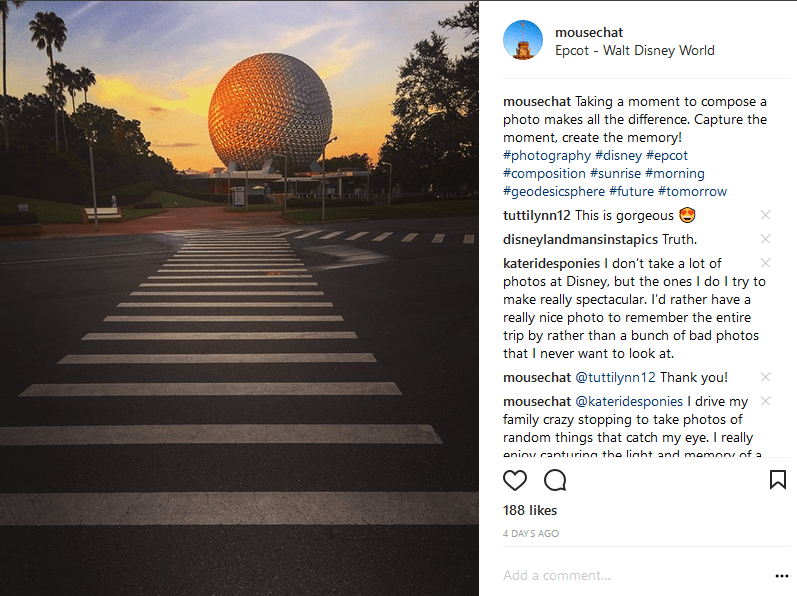 Let's start with the basics.  When you pack for your Disney World, Disneyland or Disney Cruise, bring just what you need.  I often bring everything and it's no fun slepping all that gear around the parks and trying to manage it on rides.  I have reduced my camera gear down to just what I need or exactly what I want to experiment with.  Sometimes I will bring just my cellphone and Facebook live gear.  Sometimes I will bring a DLSR camera and other times I will bring my larger Cannon video camera and mic to do some high quality YouTube videos.
Also when you pack remember to bring memory cards, chargers, cords, batteries, etc.  It's no fun forgetting a charger at home when your camera is about to die.  On our Disney Photograph tips podcast we cover chargers and in park charging options for your cellphone.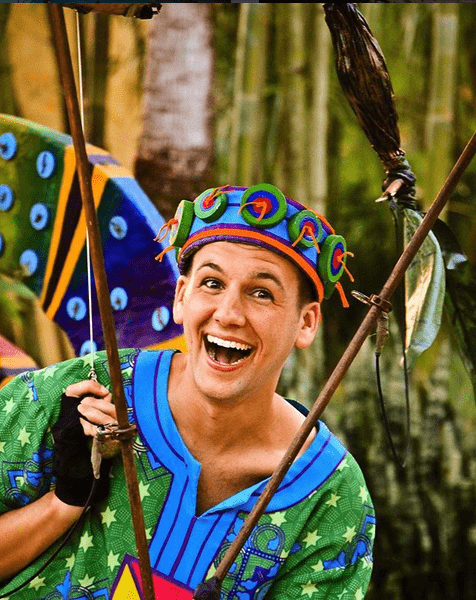 Disney Photo Basics
1. Make sure your camera or cellphone is clean.  We often see photos that look out of focus or blurry.  Take a moment and make sure your cellphone lens is not covered in pocket lint.
2. Be creative.  We get into the rule of Thirds on our Disney photo tips podcast and this helps you plan out your shot.  Also just take photos from a different perspective.  Try taking a photo close to the ground or waist level.  Don't center your subject, try moving them off to the side and having an object in the foreground and also something of interest in the background.
3. Capture excitement and action, take photos of your family in the moment.  You don't have to pose for every shot.
4. Use Disney Photopass.  You will get to be in the photos too and not behind the camera your entire vacation.  Photopass is east to use, you just tap your Disney MagicBand and the photo is added to your account.  All the photos will be in your account and in digital format.  You can take them to get them printed later too when you get home.  Disney's Photopass also included ride photos, like Splash Mountain, Seven Dwarfs Mine Train, and many other rides and attractions.  You can get Photopass added to your Disney vacation package when you contact a Pixie at Pixie Vacations.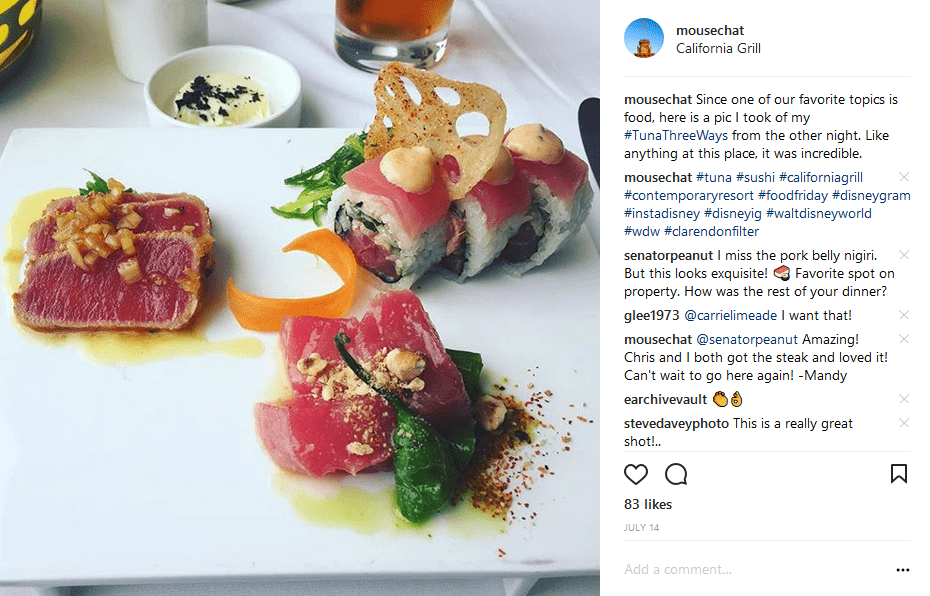 We have a full podcast of Disney World photo tips that you can also use at Disneyland, on a Disney Cruise or Adventures by Disney.  Heck, these photo tips you can use on any vacation.  Be sure to listen to our Mouse Chat podcast for the full list of photo tips.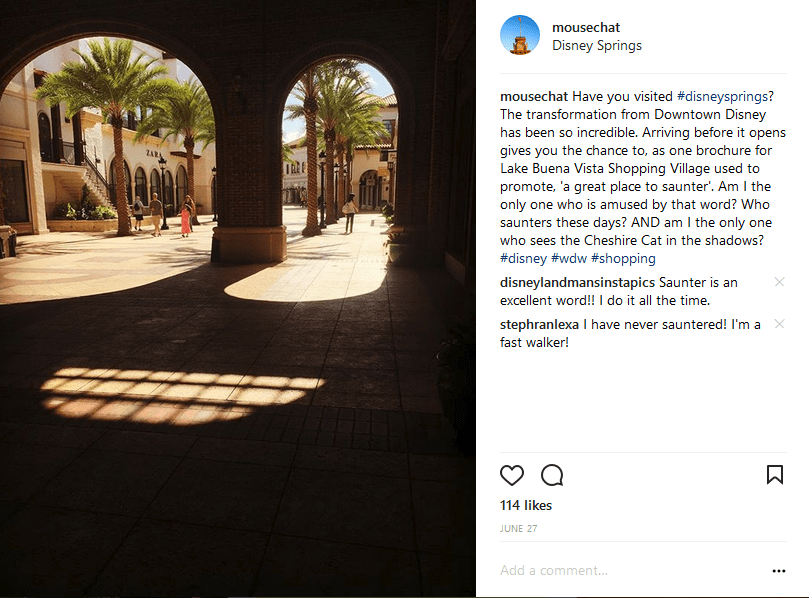 Please listen to the full Disney Photography Tips podcast here:

---
Free at Walt Disney World
Get our list of things you can do for free at Walt Disney World.
We have a long list of Disney World freebees. These are tips and free extras that we have gathered from our years of Disney World experience. And the list also Free and we will rush it to your in box! Please click the button below to get your list of Free things to get and do at Walt Disney World.
---
Join us on Facebook, Twitter, YouTube, and Instagram.
Join Mouse Chat Facebook
Mouse Chat Instagram
Mouse Chat Twitter
Watch Mouse Chat YouTube
We would love to hear from you. Is there something you want to know about Mouse Chat? Please leave a comment.
Please join us by listening to our show at MouseChat.net or by downloading and subscribing to Mouse Chat on
iTunes. If you subscribe to our Disney Podcast on iTunes you can schedule it to update your player.