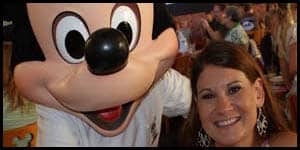 Podcast: Play in new window | Download
Subscribe: Apple Podcasts | RSS
Mouse Chat Disney podcast
What are the top five restaurants at Disney World? We each review our favorite places to eat at Walt Disney World.
If you like FOOD, you will love this show.
This show is almost like eating at Victoria and Albert's; packed full with two hours of dining discussions but without the high price tag.
Please join us by listening to our show at MouseChat.net or by downloading Mouse Chat from
iTunes.
If you like our show, please let your friends know.
You can email questions and comments to the show at: Comments@MouseChat.net
You can also attach an audio question to your email so we can play them on the show.
If we read or play your question on the show you will be entered into our monthly giveaway. 🙂