Podcast: Play in new window | Download
Subscribe: RSS
Mouse Chat Disney Radio –
Touring Plans- Save Time in Line at Walt Disney World
We have Len Testa from Touring Plans with us.  One of the things you want to be sure you do on your Disney Vacation is plan your days.  You want to make sure you get Fastpasses for each day of your Disney vacation and have a plan.
Touring Plans helps you plan your Disney rides and attractions and on this weeks Mouse Chat show Len talks about how to use Touring Plans, the best way to use Fast Passes at Disney World, and we even answer Mouse Chat listener questions with Len about wait times, etc.
Don't lose 4 hours in line at Disney World!
Touring plans are customizable step-by-step guides for seeing Disney World's best attractions and minimizing your wait in line. These plans – and the amazing technology behind them – have been featured in the New York Times, Wired.com, USA Today, The San Francisco Chronicle, and many more news outlets. Touring Plans even got a U.S. patent for the technology.
Touring plans will save you up to 4 hours in Disney Park lines versus families without a plan. 4 hours every day!
To get you started, they have created more than 150 touring plan templates covering Disney theme parks and water parks, for every kind of family. Every plan can be customized with:
Breakfast, lunch, and dinner reservations
Mid-day breaks for naps and rest
Fastpass+ ride reservations
Character autographs and photos
and more
Not sure how to use Disney's new FastPass+ ride reservation system?  The software will scan your custom touring plan and tell you exactly where to use Fastpass+ to save the most time in line.
When you're in the parks, you can follow your touring plan on your mobile phone. It will even update your plan during the day if crowd conditions change. It's like having a GPS for Walt Disney World!
You can subscribe to Touring Plans here for just $12.95 a year.  This is a great deal for all the time you can save standing in line.
---
Come with us to Walt Disney World
EAT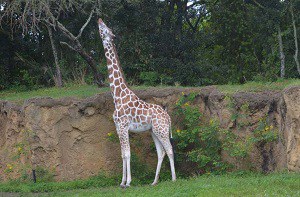 Mouse Chat Breakfast at Animal Kingdom

We will start off by having a breakfast w/first ride of the day on October 18th in Animal Kingdom Park time will be 8:45 am to 10:30 am. We will get to ride Kilmanjaro Safaris before the park opens. The cost is $40 per person and we only have limited availability.
RSVP today. Once these are gone they are gone.
When: October. 18 at Disney's Animal Kingdom 8:45 am to 10:30 am
Cost: $40 per person* (adult or children)
How to book:
*Disney Park Admission is required and not included in the event price.
Tickets will not be sold at the event.
PLAY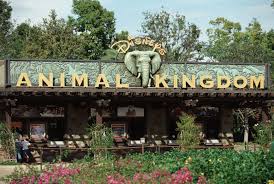 Disney Animal Kingdom Scavenger Hunt
We will be having an Animal Kingdom Scavenger Hunt at 11 am.
When and Where: Oct. 18, 2014 at the Animal Kingdom
Details on the meeting place in Animal Kingdom coming soon.
TIME: 11 AM
Cost: FREE
How to book:
*Disney Park Admission is required and not included
EAT again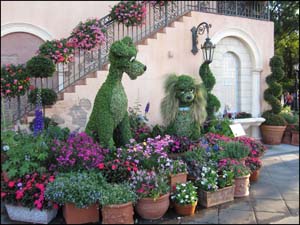 Eat Around the World with Mouse Chat
On Sunday, October 19th we will be having a Eat Around the World during the Food & Wine Festival with the Mousechatters starting at 11 am.
When and Where: Oct. 19, 2014 at EPCOT on the steps of Mexico.
*Disney Park Admission is required and not included
---
How to contact us at Mouse Chat:
You can email questions and comments to the show at: Comments@MouseChat.net
Media and Press can also contact us at Comments@MouseChat.net
If you like our show, please let your friends know about us.
Please join us by listening to our show at MouseChat.net or by downloading and subscribing to Mouse Chat on
iTunes. If you subscribe to our Disney Podcast on iTunes you can schedule it to update your player so you will never miss a show.