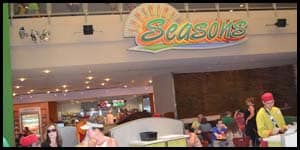 Podcast: Play in new window | Download
Subscribe: Apple Podcasts | RSS
Mouse Chat Disney podcast –
We love EPCOT's mix of future world's innovative attractions and technology with the culture and shopping and dining options of World Showcase. There is so much to do and experience here. So this week we were tasked with sharing our top Epcot picks.
What are the top restaurants at Epcot?  We cover those from Disney sit down dining to quick meals at some of the fast food type locations all around EPCOT.
We also will share with you the best future world attractions that you should make sure you do not miss, and while you are there, learn about the best Disney snacks to keep you going.
We end this weeks show with your Disney comments and questions.  🙂
A special thanks to everyone for writing us.  We love to hear from other Disney fans.
Also thanks for letting others know about Mouse Chat and for leaving those reviews for us on iTunes.
If you did not already know, you can subscribe to our MouseChat.net Podcast on iTunes.  That way it will automatically be added to your iPhone or iTouch each week and be their waiting for you.  There is an iTunes link at the bottom of these show notes.
You can email questions and comments to the show at: Comments@MouseChat.net
If you like our show, please let your friends know.
Please join us by listening to our show at MouseChat.net or by downloading and subscribing to Mouse Chat on
iTunes.