Podcast: Play in new window | Download
Subscribe: Apple Podcasts | RSS
Mouse Chat Disney podcast – A Disney Radio Show by Disney Fans for Fans

Disney Travel Questions
A great group of questions from everyone this week. Thanks for submitting these.
On our show we will cover everything from DVC, Downtown Disney, What to do off of Disney property, Disney Annual Passes, the Disney Dining Plan, and that's just getting started. I think this show is almost a record long show for us at almost two full hours. But it is jammed packed with Disney Vacation advice thanks to all the Mouse Chat fans that sent in these great vacation questions. If you are planning a trip to Walt Disney World, or even in the car on the way down to Florida, sit back and listen.
What would you do at the world if you were staying on property but not going to the parks ( 7 day trip)?
Have they fixed the yeti yet? Also, would you consider animal kingdom a full day park?
Poly, akl, yacht, or grand fl—standard or club level?
If I stayed at music and free dining was available but I wanted the plus dining would it still be free?
I would love to hear about Disney Quest and Splitsville. (that may be in the show I downloaded today)
I would like to hear the mouse chatters opinions on dvc.
In addition to what has been put on the table about Disney Springs, do you think there may be updates to other parts of the current DTD? For instance, DisneyQuest?
Would you suggest a trip to Disney world if your a single traveller? Any tips? any suggestions to keep you from feeling lonely by yourself?
I booked a 15 day stay at Disney for the end of September- start of October this year. The "biggest" ticket I can get from Disney is the 10 day pass. I plan on spending 1 day in the water parks. Should I go with the 10 day park hopper with water park and more or should I just buy a premium season pass? What are the pros/ cons of the annual pass?
How is George Kalogridis doing since he switched coasts…again?
We just had our first child on the 12th and normally go down to the world once a year in October/November. I think unfortunately we will be skipping this year, but what is a good age to first take your child down? We will be flying out of Philadelphia and any tips, tricks for taking a younger child down would be helpful!!
How many different types of footwear do you bring on your Disney trip?
Have you ever used the Super Shuttle? I have to get back and forth to the Holiday Inn Lake Buena Vista Downtown Disney from MCO. The price seems great, although I know it makes many stops. Also, if I take a taxi, do they charge per person or per party? Thanks!
With Disney Hollywood Studios cancelling their 2 parades next month, what would you like to see as replacements for Pixar Pals Countdown to Fun and Disney Channel Rocks? Personally, I'd like to see more guests enjoy the Streetsmosphere, so perhaps a showtime for this improvised art? ( I think people just pass them by and we have some of our best unplanned memories because of these actors.)
If I want to book a tour, how far in advance do you recommend I do it?
I just booked a 4-day cruise to the Bahamas on the Dream-our first cruise. It will be just my husband and I and our day at sea is our wedding anniversary. Should we try to book Palo? Or stick with the regular dining rotation since we've never been to those restaurants either? (Or am I just kidding myself that Palo won't be booked up and this is even a consideration anyway?)
We will be in WDW on the 4th of July, what would you recommend doing, I'm guessing avoiding magic kingdom?
What do y'all prefer? Rope drop, and doing EMH maybe with a nap and pool time in between (we don't hop, I do not like hopping!) or sleep in and go later in the day?
And even More Disney Travel Questions….

First Ever Mouse Chat Disney World Meet up!
We would love to meet everyone, so we are going to have a Mouse Chat Fan meet up at of course Walt Disney World.
We have reserved some rooms at Disney World at a discounted rate for everyone. Also we are planning some fun get togethers and events.
We would love to meet everyone and enjoy Disney together.
WHEN:
September 12-15, 2013 (but feel free to stay longer)
WHAT:
The first Mouse Chat Fan Meet at Disney World.
Come join us at Disney World. We will be planning and posting some events that you can join us at in the coming weeks. Friday the 13th is Disney Villain's Day so we will be attending those limited time magic events at Disney Hollywood Studios late in the night too.
This will also be our third year anniversary of Mouse Chat.
HOW TO BOOK:
Contact Pixie Vacations about the Mouse Chat Meet Up
Quick Mouse Chat Meet up Disney World Quote Request Form
Or Call Pixie Vacations at 678-815-1584
We have Discounted Rooms at Disney's Beach Club Resort. At $251.30 a night. This also can be booked as a Disney Vacation Package (Discounted Room, Discounted Park Tickets, Disney Dining Plan and a FREE Disney Water park ticket OR Disney quest ticket, one per person in your party.) We can also get you a room at a Disney Value or Moderate Resort. Just let us know what you want and we will get you a quote. Please let us know on the quote request form that you are interested in the Mouse Chat Fan Meet.
PLAY
Come join us for some fun.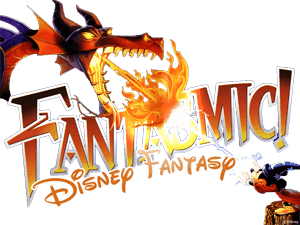 Private VIP Fantasmic Dessert Party at Disney Hollywood Studios
Start off the witching hours on Friday the 13th from 8:30 – 9:30 PM for a private viewing area at Disney's Fantasmic. We have a Private Dessert Party filled with scrumptious desserts for you to enjoy while watching Disney's Fantasmic. Continue the night with Disney's Limited Time Magic at Disney Hollywood Studios with a Special Villain treat and the park staying open until the Witching Hour (13th hour 1 AM)
We can only hold a limited number of fans for this event so please RSVP today. Once these are gone they are gone.
When: Sept. 13 (Friday the 13th) at Disney Hollywood Studios (Fantasmic Private VIP viewing area – Hollywood Hideaway) 8:30 PM – 9:30 PM
Cost: $39 per person* (adult or children)
*Disney Park Admission is required and not included in the event price.
Tickets will not be sold at the event.

Here is how to contact us here at Mouse Chat:
How to contact us at Mouse Chat:
You can email questions and comments to the show at: Comments@MouseChat.net
Media and Press can also contact us at Comments@MouseChat.net
If you like our show, please let your friends know about us.
Please join us by listening to our show at MouseChat.net or by downloading and subscribing to Mouse Chat on
iTunes. If you subscribe to our Disney Podcast on iTunes you can schedule it to update your player so you will never miss a show.