We are with Rebecca Metz, Actress, Comedian, and Disney Fan. Rebecca fits the motherly role perfectly as Jenna Wrather on Disney+, family comedy, Coop & Cami Ask the World.

We watch the show with Brooke (10) on Disney+ and she was just as excited to hear that "Jenna Wrather" from Coop & Cami Ask the World was going to be on Mouse Chat as we were.

Rebecca is also a big Disney Fan, loves the Muppets, and shares some tips on how she got into acting. If you are planning on a career is acting Rebecca's advice and tips, as well as her sharing her journey is something you are not going to want to miss.

You can listen to our full Mouse Chat podcast with Rebecca Metz here: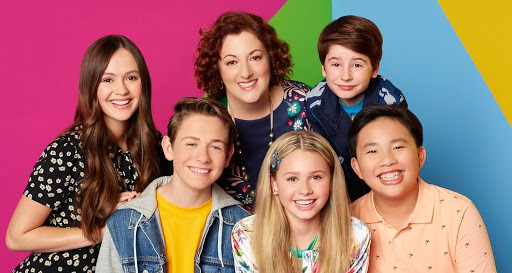 Please listen to our Mouse Chat podcast here:
Join us on Facebook, Twitter, YouTube, and Instagram.
Mouse Chat Twitter Watch Mouse Chat YouTube
We would love to hear from you. Is there something you want to know about Mouse Chat? Please leave a comment.
Please join us by listening to our show at MouseChat.net or by downloading and subscribing to Mouse Chat on iTunes. If you subscribe to our Disney Podcast on iTunes you can schedule it to update your player.