Universal Orlando Resort Review & Dining Review
Universal Orlando Resort and Walt Disney World Trip Review
Best Universal Orlando Resorts for families, best Universal convention resort, Universal Orlando Resort reviews, Dining, drinks and snack reviews at Universal, and a quick ride on King Kong in this packed podcast.
Lauren and Lisa spend some time at Universal's Sapphire Falls Resort and give a full resort review on this weeks Mouse Chat podcast.
Please listen to our full Mouse Chat podcast to listen to our full resort reviews, dining reviews, and trip report.
Universal Sapphire Falls Resort Review
Sapphire Falls Quick Review List:
Sapphire Falls is a Beautiful Resort.
Boat access to the Universal parks is very convenient.
The Sapphire Falls rooms are comfortable and have a tropical / modern feel.
There is just one mirror and Lisa and Lauren would of liked to have seen a second mirror to make getting ready in the morning quicker.
The pool and grounds have a tropical feel and zero entry level at the pool on a tropical beach.
Unique – They have pure ice in some specialty drinks that they hand cut into ice cubes.  WOW – This is at Strong Water.
The pillows are wonderful.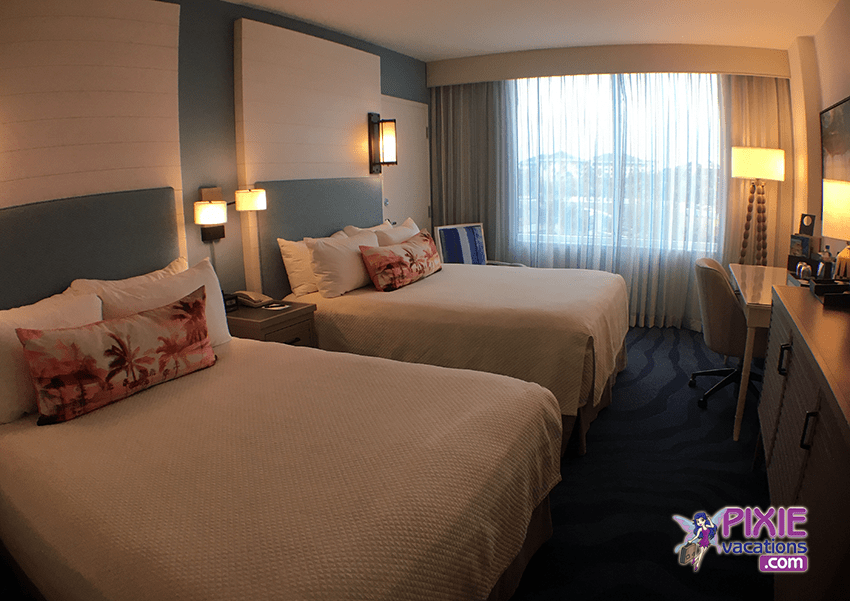 Loews Royal Pacific Resort Review
We also stayed at Loews Royal Pacific and the convention center at the resort also.
You get the Universal Unlimited Express Pass when you stay here and also purchase Universal park tickets.  The Universal Express Pass gets you front of the line access to certain rides and attractions and is a real time saver during peak seasons at Universal Orlando Resort.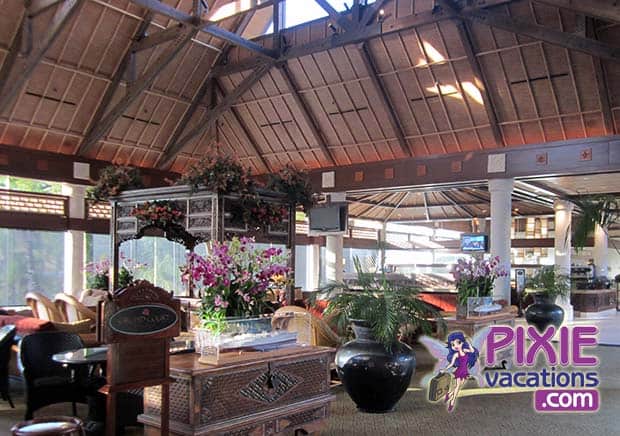 Loews Royal Pacific Quick Review List:
The Royal Pacific rooms are perfect for a family.
We loved how you can quickly walk from Royal Pacific to City Walk and to both Universal parks.
Comfortable beds, nice room layout.
The resort is like visiting Hawaii.  It's tropical and have a very nice selection of restaurants.

---
Every Universal Resort Reviewed
Be sure to read our other article and listen to our other Universal Orlando Resort Podcast that covered every Universal Orlando Resort on-site hotel.
Best resorts at Universal Orlando
---
 Universal Dining Reviews
Listen to our Mouse Chat podcast for our reviews of:
Universal Orlando Resorts Toothsomes Chocolate Emporium.
Universal Studios Food and snack reviews.
We also cover the grand opening of the Polite Pig at Disney Springs and EPCOT's Le Cellier dinner review at the Canada Pavilion.
---
Join us on Facebook, Twitter, YouTube, and Instagram.
Join Mouse Chat Facebook
Mouse Chat Instagram
Mouse Chat Twitter
Watch Mouse Chat YouTube
We would love to hear from you. Is there something you want to know about Mouse Chat? Please leave a comment.
Please join us by listening to our show at MouseChat.net or by downloading and subscribing to Mouse Chat on
iTunes. If you subscribe to our Disney Podcast on iTunes you can schedule it to update your player so you will never miss a show.