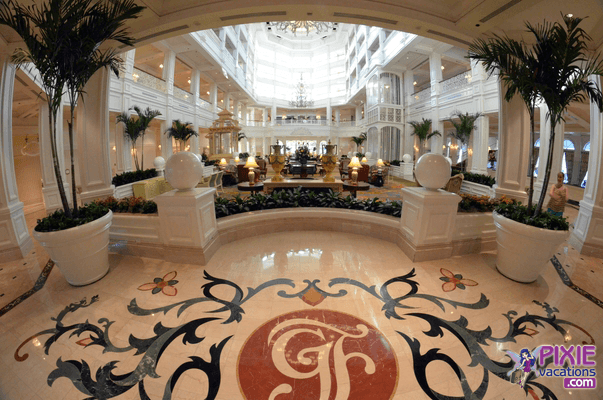 Disney World Room Requests, Upgrades, and Tips for Deluxe Resorts
I worked at Disney's Grand Floridian Resort and Spa for many years at the front desk, bell services and as a convention coordinator. In those years I learned a great deal about the Disney way of providing excellent customer service day in and day out.
I want to share some Disney World resort tips with you that hopefully will help you on your next Disney Vacation.
How to possibly get a Disney room upgrade – When booking your Grand Floridian Resort stay, make sure you leave comments on your reservation.  Actually this goes for all Walt Disney World Resort hotels, not just the Grand Floridian. Your travel agent can have these comments added for you when they book your vacation. What you want to note on your Disney reservation file is anything special. So if you are having a birthday, anniversary, honeymoon, staying with another party, etc., have these noted on your Disney reservation.
How to get the Disney World Room I want – Again your first step should be to ask your Authorized Disney Vacation Planner Travel Agent to make comments on your reservation. These are "requests" they are NOT guarantees that you will get connecting or adjoining rooms, or a certain room number, etc.
I also worked Room Assignment at Walt Disney World. This is a difficult job and done in each Disney hotel back office, not at CRO (Disney's Central Reservation Office) where your initial reservation was made. Let me explain how the Disney Reservation process works a little so you understand what the process is.
Your Disney World vacation booking starts at CRO and is in the CRO system or comes in as a Disney Vacation Package. The key point is that the actual Disney World Resort, like the Grand Floridian, has no record of your reservation until it is transferred to the Disney resort itself. That happens either 3 or 4 days out. Sorry I forget the exact number of days out the specific Disney Resort gets the reservation in their hotel Lilo Reservation System.
As a Disney Room Assigner my task was to pre-book rooms for upcoming guests that would be arriving at the Grand Floridian Resort in the next 3-4 days. It's not an easy task. It's kind of like a massive puzzle, which at the Grand Floridian was around 900 rooms. Other Disney resorts have thousands of rooms with turns that can be very little or 50% of the hotel could turn over in just one day.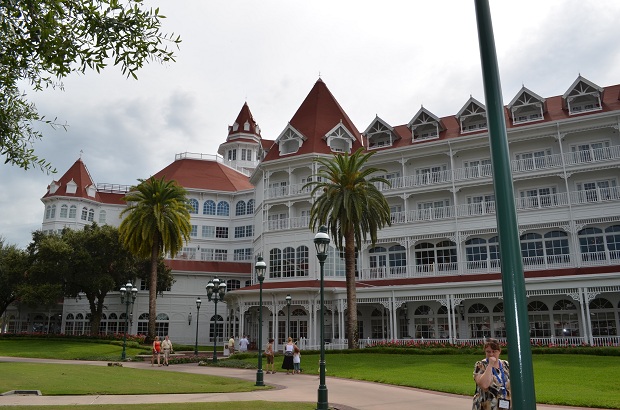 Why are the comments on your Disney reservation important? Because one of the things I looked at as a Disney room assigner was these comments on your reservation. With a yellow highlighter in hand I would highlight requests on a massive print out. What would I look for? Special Occasions, Birthdays, Celebrations, Honeymoons, Traveling With X Family, Adjoining Room and Connecting Room Requests.
I said earlier this is like a big puzzle and this is why. The hotel occupancy is constantly going up and down. It could be 80% occupied or 100% occupied on your vacation dates. People have checked into rooms a day or even a week before your vacation and they have the same type requests. So the hotel room assigner is constantly looking for rooms that connect, adjoin, or fit a special request. The number of these rooms that fit the exact guest request are limited and also if you have booked, for example, a Garden View Room and your friend you are traveling with has booked a Magic Kingdom view room, you are not going to get a connecting room. Certain room categories do not match up or have limited numbers. Also someone may have had the same request on their reservation and could have checked in two days earlier. Add to this that sometimes a room or rooms could go out of service for a maintenance issue.
Check In Early – If the hotel is full or your room category request has limited numbers of matching rooms, check in early. Your room(s) probably will not be ready but when you check in early there is more availability for that day so your chances are better at getting something if it was not pre-booked already for you.
How do I get a room upgrade at Disney World? – Be nice and flexible at check in. – It seems obvious but being polite to the Cast Member at the front desk can help you. They want to honor your request but there are only so many rooms that match in this big puzzle and they may have been booked up by guests that had the same requests that checked in days before your vacation. The cast member may be able to room change you later in your stay if your request is not available.
Oversold Disney Room Categories – Sometimes a Garden View or other category room maybe oversold or not available for some reason. If you booked this category of room and it is not available the room assigner will move you up to another category that has rooms. This is one way you could get an upgrade to a room type that you did not book or pay for.
Go to Disney World on your Honeymoon – It's not a guarantee, nothing is, but the person assigning rooms, IF they can't fit you into your booked room category for some reason, might look at special occasions when looking for someone to bump up to a higher room category.  I know I would look for special occasions in the reservation comments and people like to do nice things for others.  This does not mean you will get upgraded on your Honeymoon, or that you should except an upgrade, but I am listing things that might help.
Don't check in last, or do check in last – Your best bet is to check in early. There is never more room availability then early in the morning. Your room might not be checked out or clean but it will be an option for you when you do go up to your room. If the hotel is near occupancy then rooms are going quickly. So get there early and check in and enjoy your day in the parks while your room is getting ready.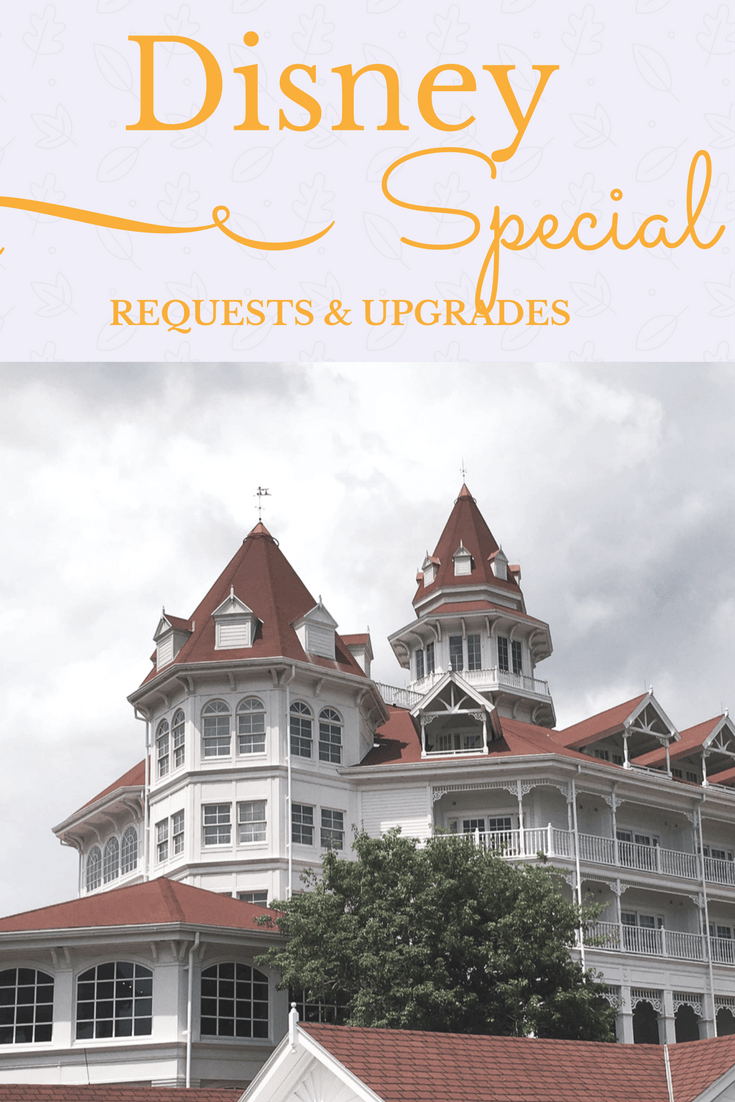 Your other chance for a BIG upgrade is to check in last, but this is not something I would recommend. On a rare occasion, a Disney Resort might be oversold. This can happen a variety of ways, say some rooms have an unexpected maintenance issue for example. If the Disney resort you are staying at is oversold the front desk will start offering guest other options at check in. If you are staying at the Grand Floridian it's kind of difficult to upgrade you if the hotel is oversold. In that case they might over another Disney Deluxe resort for your vacation and possibly some nice extra. I don't want to speak to what Disney will exactly do, but in a hotel oversold situation hotels will offer something. Exceeding customer expectations is Disney's motto and what Disney prides itself on, so they want to make sure you have a fantastic vacation. Now if you are staying at a Disney Value Resort and they are oversold you might get offered a Disney Moderate or higher level resort for the same dates. That's pretty nice! Now again, this maybe happened once or twice a year when I worked at the Grand Floridian and it was amazing that no matter what extras I was authorized to offer guests to move to another Disney Deluxe Resort, 99% of the guest would turn them down. So what happens is those guests that check in at 11 PM or later, when every last room is full, get to see the manager at check in. But back then it made for a nice vacation for those last few guest that checked in during a sold out situation.
An Important note about Disney's Grand Floridian Resort – I want to make sure you know how the Grand Floridian Resort is setup. The Main Building is the one you have seen on TV or in a Disney brochure. It has the large Victorian styled lobby, a band that plays at night, shops, restaurants and the monorail stop. This building houses concierge's rooms only. If you did not book a concierge room you will be at one of the outside lodge buildings behind the main building. Also Sugar Loft, one of the lodge buildings, houses concierge rooms.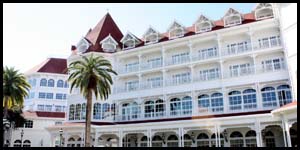 What is the difference between a standard room and a dormer room? – You have seen the small peeks on the classic hotel roof design (see photo).  These are dormer rooms.  The dormer rooms are a bit smaller than the standard rooms, but seem larger, with the beautiful vaulted ceilings. Standard rooms accommodate five people, while dormer rooms sleep four. Grand Floridian Dormer rooms are also the only rooms to feature a small private balcony. Standard rooms have balconies, but they are more open.
What is a Grand Floridian lodge tower room? – The lodge tower rooms are located in the semicircular protrusions you can see on the outside of some of the buildings, see photo above. This circular area is a nice separate sitting area.
A Final Note:
Don't bank on an upgrade – If you don't get an upgrade or your exact request, don't let this impact your Disney Vacation. You are at Walt Disney World. Let me say that again… You are at Walt Disney World, go explore, see your kid's smile when they see Mickey Mouse for the first time or when they ride Dumbo. Enjoy it and have a magical vacation.
Got a Disney World Room Upgrade?
Did you get a room upgrade at Walt Disney World, or have a Disney Resort tip to share?  We would love to hear about it.  Please post a comment below.
More tips on how to get a Walt Disney World Room Upgrade (Maybe!)
I spoke with a fellow Castmember on the latest Disney World room upgrade advice.   The Disney World Room upgrade article is posted here.